While I was in the UK earlier this month, I had the opportunity to see
Halestorm
, a band from PA fronted by Lzzy Hale.  I find that musical inspiration comes from all over the place, but this girl is something else.  Short story time...
Last year a good friend of mine flipped me a link to Lindsey Stirling's song
Shatter Me
.  I'd heard some of Lindsey's other work before, including a beautiful duet with John Legend on his piece, All of Me.  Shatter Me was very different though, and features Lzzy Hale's vocal.  Not sure what it was, but something about her voice caught me off guard and I wanted... no, NEEDED to hear more!  A quick Google search and I was immersed in YouTube videos for 3 hours... live performances, covers, original material... I couldn't get enough of it.  This girl can sing, no doubt.  And she plays the guitar... and some piano.  In short? She rocks. I knew I had to see her live, so when Halestorm happened to be playing in Wolverhampton at the same time as my planned trip to our UK office, I took the opportunity to go.  
The show was amazing, and I was definitely not disappointed.  I also got to do a meet and greet before the show...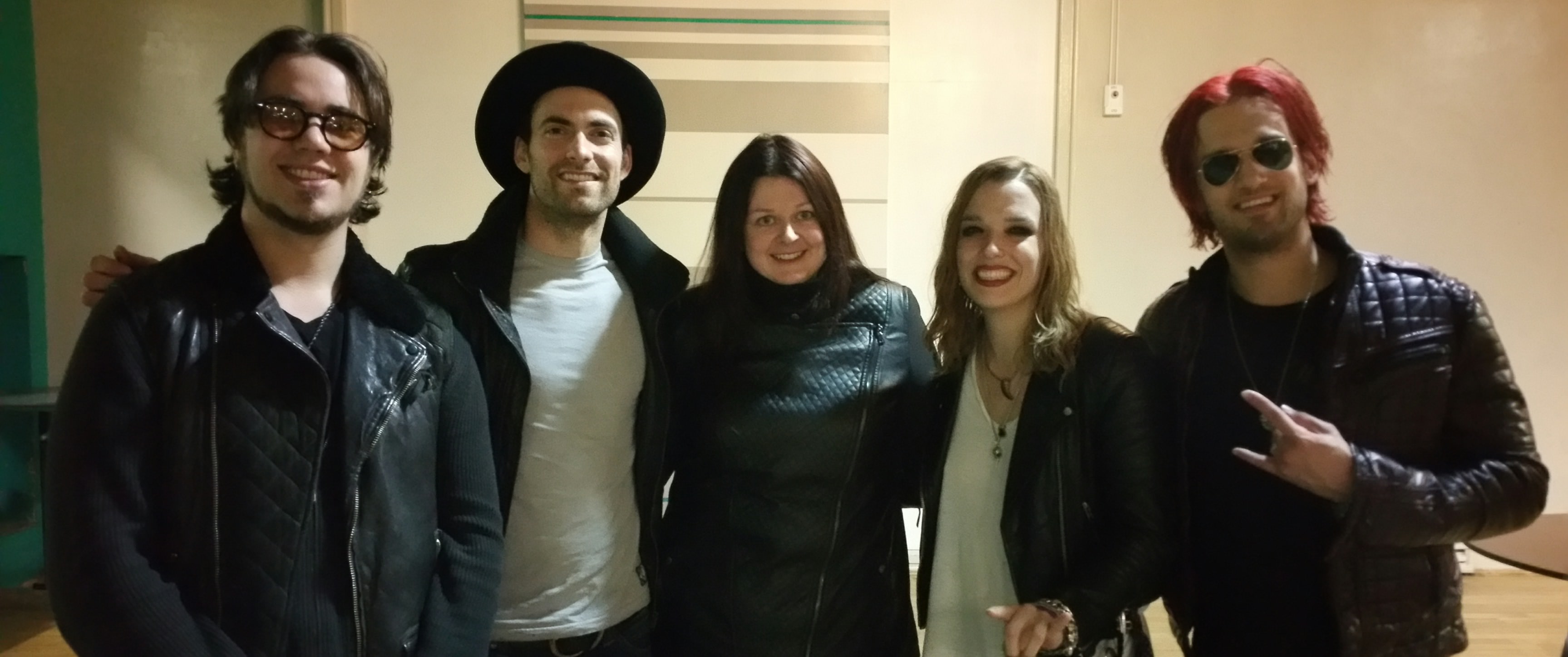 It was a pretty cool experience and the best part is, I'll probably get to see them play again on this side of the Atlantic!  
In closing, I'm lucky to have people in my life who not only know my musical tastes and share these little gems with me, but also challenge my comfort zone and introduce me to new things on an ongoing basis.  Bliss has done a cover of 
Break In
 - I'm no Lzzy, but I love the song and am glad to have the opportunity to cover it. I hope you enjoy it.
Sarah ♫
Bliss - Voice