It isn't a problem so to speak. I know I won't get much argument from my fellow musicians that splurging on new gear can be an exciting time, and it is also an investment in your future. The problem only becomes a problem when you start spending more time at your
local Long & McQuade
 than you do at home...
Over the years I've made some acquisitions to support my musical endeavours; microphones, cables, stands, wireless microphones, electronic drum pad, percussion items, guitars, keyboards... This year with the addition of Bliss to my musical arsenal, I've felt the need to expand my gear circle to allow for a more established practice location and for more a more lightweight PA.  It's been a little bit crazy, I'm not going to lie.  Every time I came home from the music store, Eric would look in the back to see if there were any large packages before breathing a sigh of relief that I only needed a cable. 
Being married to a mechanic, I know it is best to get the right tool for the job. Finding the right tool is half the fun, and half the battle.  I've learned a lot researching the different options for my musical adventures, and am pretty pleased with the results I've been able to come up with over the last six months. I can get Bliss set up to go for a rehearsal at my place in about a half an hour, and for a gig in about an hour with the gents' assistance.  And when I need to take a break from visiting L&M so I don't spend too much more money, I let Jim take over with rearranging his pedal boards.  He even got a
pedal-cure
 in September, so I just had to get one to match!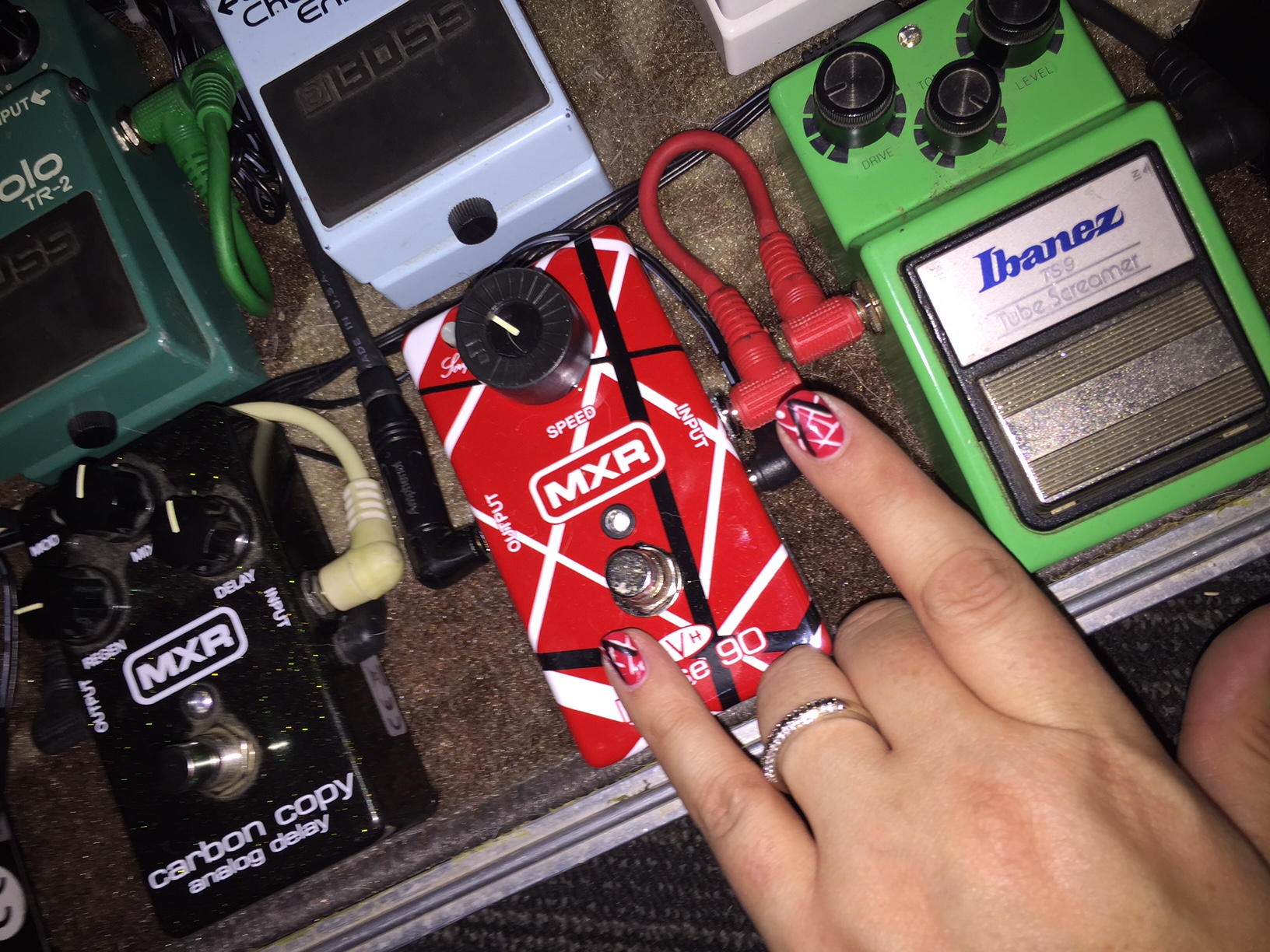 I thought with Halloween around the corner the
Frankenstrat
 pedal/nail combo was entirely appropriate.
He mentioned yesterday that he's done with his pedals again... for now. Guess it's time for me to take a poke around the store and see if anything catches my eye!
Have a fabulous weekend everyone!
Sarah ♫
Bliss - Voice