My husband often reminds me that the only constant in our lives is change. It's been over a year since I put pen to paper here, (fingers to keys, for you technicality sticklers) and there are a lot of reasons that I've been so quiet but the main one is, there was just so MUCH to say that I didn't know where to start. Most of the time, change is for the better but it's sometimes hard to see that in the moment. 
So where do I start? We ended 2016 by commencing our search for another drummer to work with the 4-piece, as having only one drummer who also plays in another band was tricky for booking gigs. We all have work and home lives to balance too, so too much gigging is not necessarily a good thing! Meet Paul - local drummer, long-time friend of Brian and owner of udrum (for all your custom drum needs!), who agreed to come and jam with us and work the occasional gig when he's not already playing with The Killin' Time Band (check out their duo tonight at Fionn MacCool's on Fairview Street). Turns out he's a really cool guy and he fits right in with our crazy crew. When he's not around we're lucky to have Keith, who we're glad has come along for the ride from the Now and Then side. It's been awesome to see the 4-piece take shape.  
Early 2017 we realized it was time to consider the future with Now and Then, and that things might be winding down. Having been together for 10 years, it was a difficult decision, but by the summertime we had made the call that people were being called in different directions, and it was time. We had a fantastic year together, and our last public appearance at The Boston Manor in December was an epic and unforgettable night with so many of our friends coming out to see us and lots of guest musicians taking to the stage with us over the course of the night. While you never know what the future holds, the book is closed. It is a bittersweet feeling but the friendships gained and the music don't ever leave you.
Our biggest accomplishment for 2017 would have to be opening at Canada's Largest Ribfest on the Labour Day weekend in Burlington. Spencer Smith Park is such a beautiful spot on the water, and it was truly an honour to be invited to play the main stage. We've got lots of audio and video from that day, so be sure to take a look around our page for some of the highlights!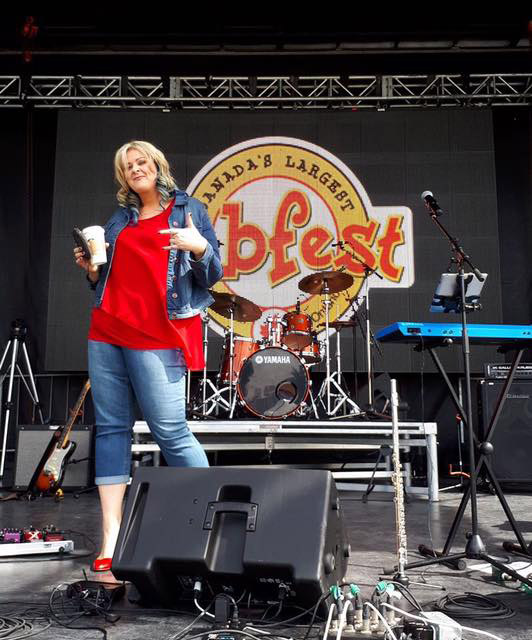 As you may know from some of my previous posts, Jim and I are always on the lookout for new gear and seeking out the best in technology opportunities for the group. One area that we've always been challenged in is providing good monitoring on stage without killing everyone's ears, or feeding back into the vocal mics. (Read: I need to hear my voice). So we started researching in-ear monitoring technology and mixers that would have the ability to output a custom monitor mix for everyone. It took a little time, research and many trips to see our good friends at Long and McQuade Burlington, but we made some big investments in the gear department. It's somewhat trial and error but it's already paying off - the volume at rehearsals has been greatly reduced and because everything is digital, with the right software we can now record rehearsals off the floor for reference material. Or in some cases, it's a pretty f%ckin' good recording. Check out this Halestorm inspired version of Heathens by 21 Pilots and you'll see what I mean. Feel free to reach out if you want more details on what we're using and I'll send you the info.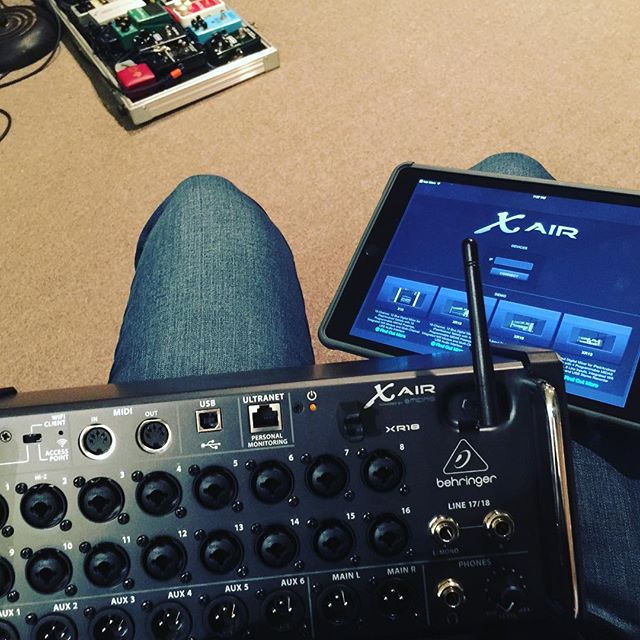 I'd say that probably is enough for now. We're keeping pretty busy with rehearsing and playing, and we're always adding new material to the lineup. So, until next time, friends! If you're free tomorrow night, we're at The Queen's Head in Downtown Burlington at about 9:00.
Sarah ♫   
Bliss - Voice